VTTrack on Android is severals features available on both smartphones and
tabs :
– Using multiples maps, among them French IGN but also others european
countries
– Enjoying the Singletrack layer of VTTrack in disconnected mode (The forbidden
singletracks are masked)
– In Connected mode, it is possible to switch to the mobile
optimised site of VTTrack to acces to the online description of trails on
VTTour.fr or SingleTrack.fr sites.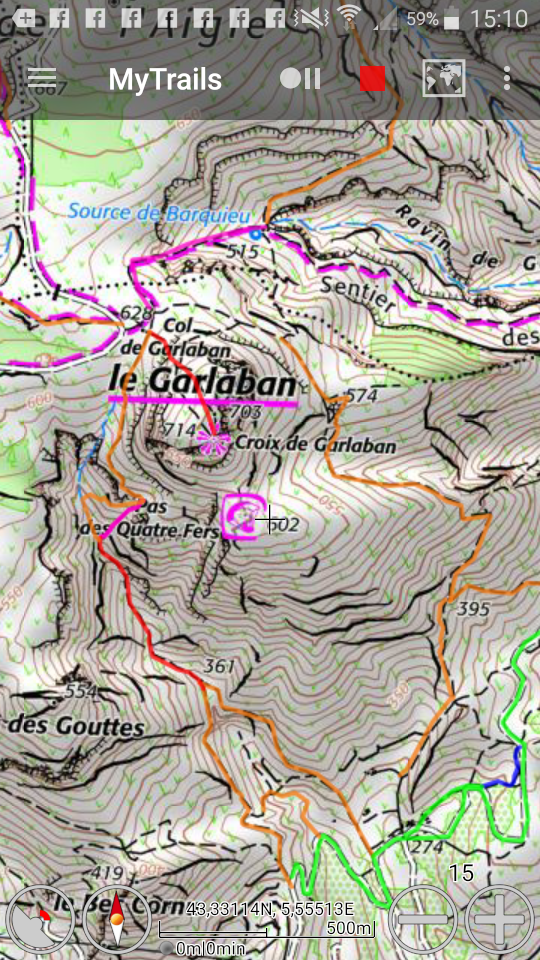 Either in disconnected or connected mode !
How to proceed ?
Open the application and go to the menu "Choose map", Choose "VTTrack ST on
IGN", or on OpenStreetMap, or on any baselayer map.
Notice :
– The application costs 1.99 euros
– Trying the application is free during a week, VTTrack Singletracks map is
3 euros per month or 10 euros per year.
– The baselayer map is managed indepently : For example for IGN, 9 euros per year for 4000km²,
(not fixed, you can choose and change when you want), OpenStreetMap for 0 euros
!
To swich to the mobile optimised site of VTTrack, switch back on the online
layer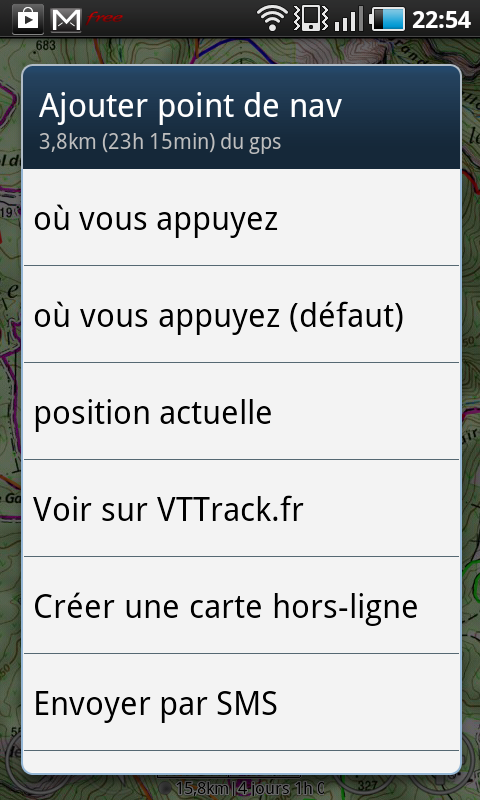 After a long press on the map, a menu is opened, choose "see on
VTTRack"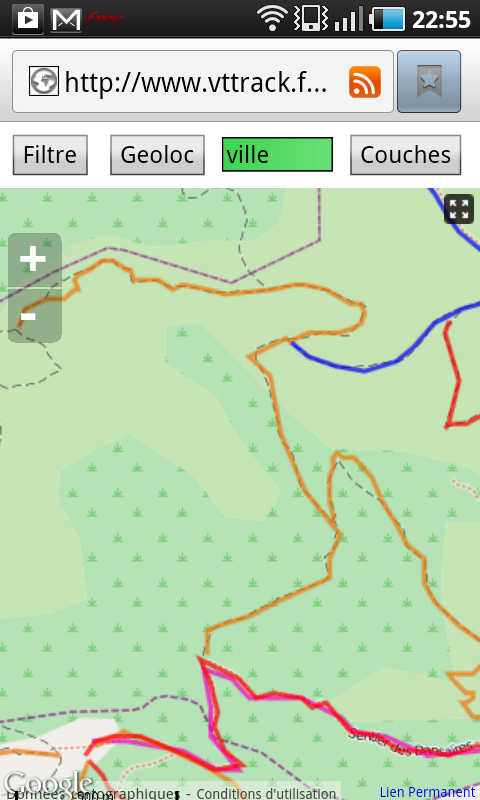 The VTTrack optimised site for mobile opens at the same place A long press
on the related singletrack opens a popup that you may confirm.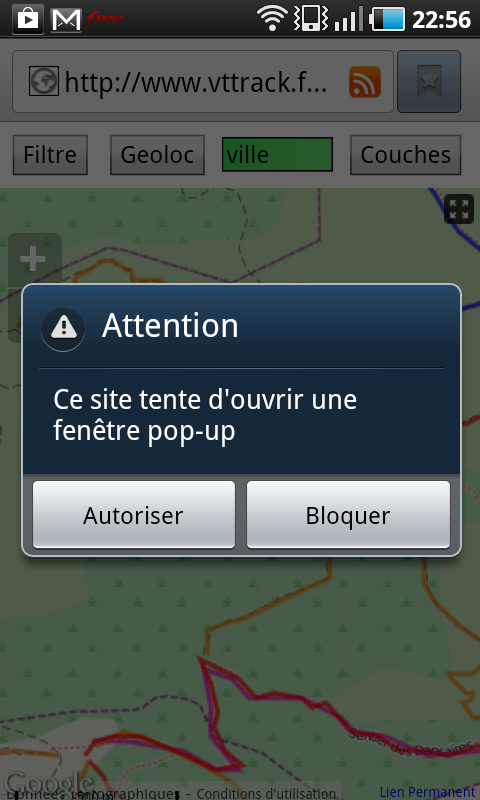 Hop, you are on the online singletrack description (you may use Google
Translate then !)